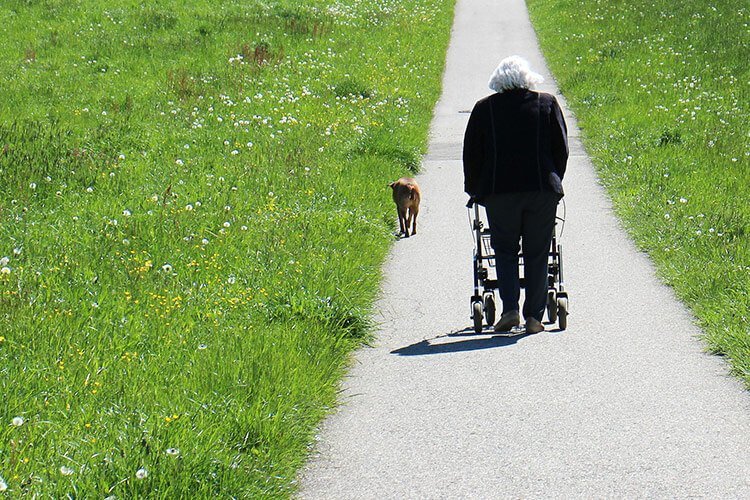 Does Medicare Pay for Walkers? (2019)
Walkers are reliable mobility aids for those who need assistance with moving but don't want to go for a wheelchair. They are a great tool for anyone that wants to maintain better balance or stability while walking, most commonly used by the elderly. However, like most mobility aids walkers don't typically come cheap, which might lead one to ask:
Will Medicare pay for a walker?
Generally, yes, Medicare will pay for a walker. This is because Medicare Part B classifies mobility walkers as "Durable Medical Equipment", so as long as you meet certain eligibility requirements Medicare will typically reimburse you for the purchase of a walker.
Eligibility Requirements for a Walker Paid for by Medicare
There are three main eligibility requirements that must be met for Medicare to cover the cost of a walker:
1. The walker must be considered medically necessary
Your healthcare provider or must be satisfied that a walker is medically necessary to treat an illness, condition, injury, or disease that you suffer from.

2. The walker must be prescribed by a doctor

In order for your walker to be covered by Medicare, it must be prescribed to you by a doctor.

3. The doctor and the supplier must accept Medicare

Both the doctor and the walker supplier must accept Medicare in order for the walker to be covered.
Will Medicare Cover the Full Costs?
Generally not. You are still likely to be responsible for some out of pocket expenses even with Medicare providing coverage for the walker.
For example, before Medicare coverage for the walker takes effect, you will need to satisfy your yearly deductible, which is usually around $185. And typically, once the deductible is met, you will still be responsible for 20% of the Medicare approved cost of the walker.
Does Medicare Pay For The UPWalker?
It depends. While Medicare does cover walkers, the UPWalker is sold as a cash pay product, so you will need to check with your Medicare provider before purchasing it to verify if you're eligible for reimbursement.
That said, the UPWalker is really great product and for most people, absolutely worth any extra expense. It is designed and manufactured to be durable and with high-quality not often found with other walkers, allowing for great freedom and independence.
It is designed for user comfort and can be adjusted in several ways. It designed for everyday use, is easy to maneuver on many surfaces and fits just fine through standard sized doorways.
Does Medicare Cover Walkers With Seats (e.g. Rollators)?
Generally, yes, but you can expect to pay about $50 more than you would pay for a regular walker.
A walker with a seat has wheels too and is known as a rollator. There are several types of rollators, so you will want to choose one that is specific to your needs.
A walker isn't as easy to move as a rollator, because you have to pick it up to move it, but they are more stable since all four legs stay on the floor. If you have issues with balance, a walker might be a better choice for you.
However, if you have no problem with balance, but need to sit down often or need to carry an oxygen tank with you, a rollator can be a great option – especially for those with upper-body weakness!
Are Knee Walkers Covered By Medicare?
Sometimes, yes. Knee walkers are considered medically necessary DME's for conditions or injuries below the knee. So, if you meet the criteria for a standard walker, but are unable to use one due to other impairments, a knee walker should be covered under Medicare.
A knee walker is another type of wheeled walker device that takes weight off your lower body to assist with mobility. Your weaker leg rests on middle of the seat while your other leg is used for propulsion.
Whilst knee scooters are easy to use, they can be more dangerous than other types of walkers and you don't want to have to make another Medicare claim for injury! Make sure you read any operating manual and get a good understanding of how the brakes function.
More Walker Related Articles:
Articles You May be Interested In: