Top Common Causes of Falls and Injuries Among Seniors
Every year, hospitals receive millions of patients who have fallen victim to fall incidents. According to recent research studies, over 800,000 patients are hospitalized annually because of fall injuries. Nearly 1 out of every 4 seniors experience serious falls every year, but not all of them inform their medical doctor. Another revealing revelation from the study is that falling once increases your chances of falling again.
In the United States, the rate of seniors who lose their lives from fall incidents increased by 30% from the year 2007 to 2016. The graph shows a steady rise in the number of deaths, and the numbers indicate that by the year 2030, the nation might be experiencing 7 deaths every hour just from fall incidents.
In every 5 falls, at least 1 of them leads to fatal injuries such as hip fractures or head injuries. Over 3 million seniors receive treatment worldwide every year because of fall injuries and over 300,000 of them are seniors.
In 2015, the medical sector spent a total of $50 billion in treating seniors suffering from fall injuries. So what are the causes of fall injuries in seniors? Here's what you should look out for:
Causes of Fall Injuries in Seniors
There are several risk factors that may lead to seniors experiencing falls, thus causing self-inflicted injuries. However, surprisingly enough, age is not one of them. Although a patient's medical history is one of the major risk factors and any preexisting conditions might cause an elderly person to lose their balance, a healthy 85 years old is at no immediate risk of falling.
Previous medical diagnosis is the main cause of fall injuries and eyesight problems contribute a lot to falls among the elderly. Seniors who were previously diagnosed with vision issues are vulnerable to fall injuries.
A lot of seniors have a medical history of poor vision and numerous cases on how they missed a step, for example, because they did not see it thus leading to the fracture of their hips have come up. It is normal for aging individuals to lose their sight capabilities, hence, the risk of falling.
Another medical diagnosis is weakness in the lower regions of the body. It is expected that elderly people can develop lower body weakness because of their aging muscles and bones.
Consequentially, it increases the risk of fall injuries because of having weak joints that render their mobility as unstable. The weak joints may lead to the elderly falling and causing severe injuries such as hip fractures or potentially worse, skull fractures.
Read more about foods that are great for maintaining healthy and strong joints
The lack of enough vitamin D in the body is another risk factor causing fall injuries among the elderly. Seniors with a deficiency in vitamin D have weak bones that cannot sustain their weight over long distances, hence, increasing the chances of falling.
Another medical diagnosis associated with old age is the walking and balance difficulties. Seniors frequently experience the difficulty of movement and balance when they reach a certain point in their elderly stage. These difficulties increase their risks of falling and fracturing critical areas of their bodies.
Older people are normally under strong medications because of their several medical conditions brought by old age. They use tranquilizers, antidepressants, and sedatives on a daily basis or even more depending on the doctor's prescriptions. These medications affect their balance and if taken wrongly, can cause hallucinations thus impairing their ability to walk and can lead to them falling.
A lot of seniors also lack proper footwear to provide comfortability leading to foot pains. Footwear specifically designed for the elderly to provide comfortability and balance is available to minimize such risks.
Last but not least, is the danger or hazard present in the homes of elderly people. Uneven steps and damaged floors pose as a risk factor for fall injuries. It is also a common case in medical centers, with seniors tripping over from scattered items around their living area.
What Medical Experts Should Look Out For In Seniors Suffering From Fall Injuries
The first thing every doctor should check when treating an elderly patient suffering from a fall injury is the presence of any underlying illnesses. You should inform your clinical doctor of any symptoms you noticed which will be covered in the doctor-patient confidentiality. Several health problems such as dehydration, anemia, and pneumonia are likely to make an elderly person fall or increase their chances.
Doctors should also conduct blood pressure and pulse reading tests on senior patients arriving at the hospital because of fall injuries. This test should be conducted when the patient is either standing or sitting. It is important for the doctor to know whether a fall was as a result of light-headedness.
Take a Blood Test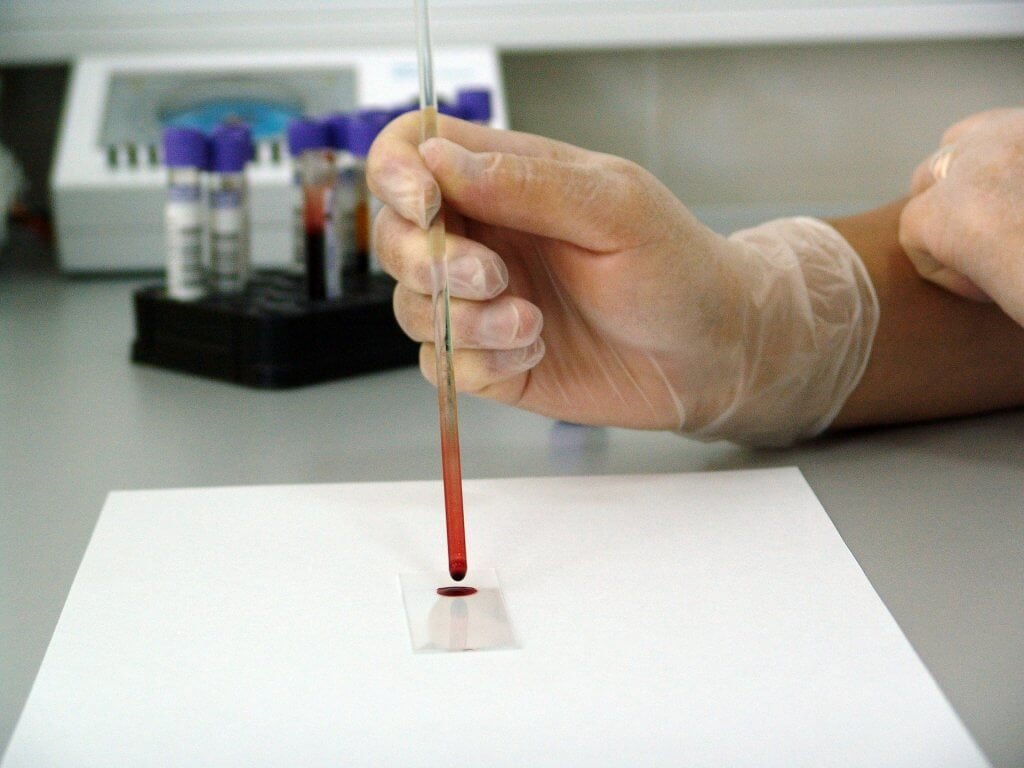 The blood count or sodium level in the blood of a senior patient can be the reason why he or she experienced a fall. Doctors should conduct a full blood cell count, electrolyte check, and kidney function test upon the arrival of a senior patient experiencing frequent falls.
The clinical doctor should explain any abnormalities found in your blood work, whether related to the fall injury or not. He or she should also explain the plans to address your abnormalities and how it will minimize future incidences. If the patient has any diabetes medication history, the doctor should utilize the glucometer to measure the sugar level of the patient.
Conduct a Medication Review
Most of the medications taken by old folks increase their chances of incurring fall injuries, hence, the need for a review. Some of these medications can be eliminated considering the fall incidence and your clinical doctor should address such medications.
Some of the earlier mentioned medications include sedatives, tranquilizers, or sleeping medications. Others are blood pressure and diabetes medications, "Anticholinergic" medications that worsen the balance and thinking of the elderly, and opiate pain medications, especially in the early stages.
Check the Gait and Balance
Gait assessment is basically carefully watching the way the senior patient walks. There are also some simple procedures a doctor should follow in conducting a balance test for the elderly suffering from fall injuries.
If the gait and balance test appear abnormal, any pain or discomfort should be addressed. The doctor should also refer the patient to a physical therapist who will work on strengthening the gait and balance. The physical therapist can also fit the senior with a device to assist in moving from one place to another as an alternative.
Read more on how to improve balance and strength
Check the Level of Vitamin D
Low vitamin D in the body leads to fragile bones which can make any person, not just the elderly, susceptible to frequent and easy falls.
To remedy this situation, doctors should prescribe daily supplements of 800-1000 IU for senior patients with low vitamin D levels. Before doing this first, it is up to the doctors to conduct a frequent check of the vitamin D levels in elderly patients so that they can have a clearer picture of what the situation is like.
Evaluate If the Patient Has Any Underlying Heart Other Neurological Conditions
A lot of old folks have underlying conditions that might be the main cause of the fall. An example of a heart condition is the paroxysmal rapid atrial fibrillation that causes racing of the heart.
Seniors can also develop other neurological conditions such as Parkinson's disease which leads to falling injuries. If you are an elderly person or know of one who is experiencing sudden falls, do not hesitate to reach out to your clinical doctor so you can understand whether such conditions might be the cause of your fall incidence.
Perform an Eye Test and a Home Safety Assessment
As a precaution, it is advisable that one of the checks doctors should conduct for senior patients has everything to do with the vision, home safety, and podiatry assessment. If you've brought a loved one suffering from fall injuries and he or she is a senior, it is always best to check with your doctor as such services can prove very helpful especially if the elderly person has never done such tests before in their lives.
It is also recommended that you conduct a home safety assessment for your loved one's sake if the service is available in your area.
Final Thoughts
Elderly people are highly prone to falls and injuries as a result of these falls can be rather devastating. Doctors should be absolutely thorough when treating a senior patient and the measures outlined above can be effective when treating or providing care to an elderly person.
If you are looking for ways that you can minimize the chances of falling injuries, you can always consult your medical expert who will provide you with in-depth insight into the matter. The elderly people are important members of society and neglecting their needs is not an option.
Articles You May be Interested In: